What is Home Sweet Home Share House?
Apartment is no longer just a place to stay, but more of a social gathering space.
You can enjoy thoughtful services of our shared apartments, where provide you with the proper-planning public spaces, such as shared kitchen, shared work-desk, shared rest area and more; unlike your traditional leasing experiences, we create a new style for urban living.
Hassle-Free Life
Fully furnished apartments. High Speed Wifi. All inclusive rental package. We make your life easier. Not only you can use online payments to solve all the inconveniences, we are also flexible for your leasing term. No matter you come to the city for work, study or cultural exchange, with minimum stay of one month, you don't need to worry about binding with a long term lease.
Fully Serviced
Fully serviced apartments with all utilities and facilities included. We provide bi-weekly common area cleanings and professional apartment management services.
Communities
We create the communities where privacy and social activities blend in harmony. No matter where you come from, we hope you can enjoy making new connections and sharing your life in here.
Shared Life
The best moments in life are shared. Here are the spaces where bring you home feelings and relieve your pressures . We set up a big table in our apartment as a symbol of sharing, hoping that happiness can exchanged from living together, and more importantly, can be remembered and cherished.
About the Covid-19
We are all in this together.
In order to prevent the spread of COVID-19 and to support social distancing, some measures are being implemented at all Home Sweet Home Share Houses.
These are difficult times and any measures taken by our team are after much deliberation keeping our residents' best interests at heart.
We would like to thank everyone in advance for your understanding and co-operation.
Home Sweet Home Share House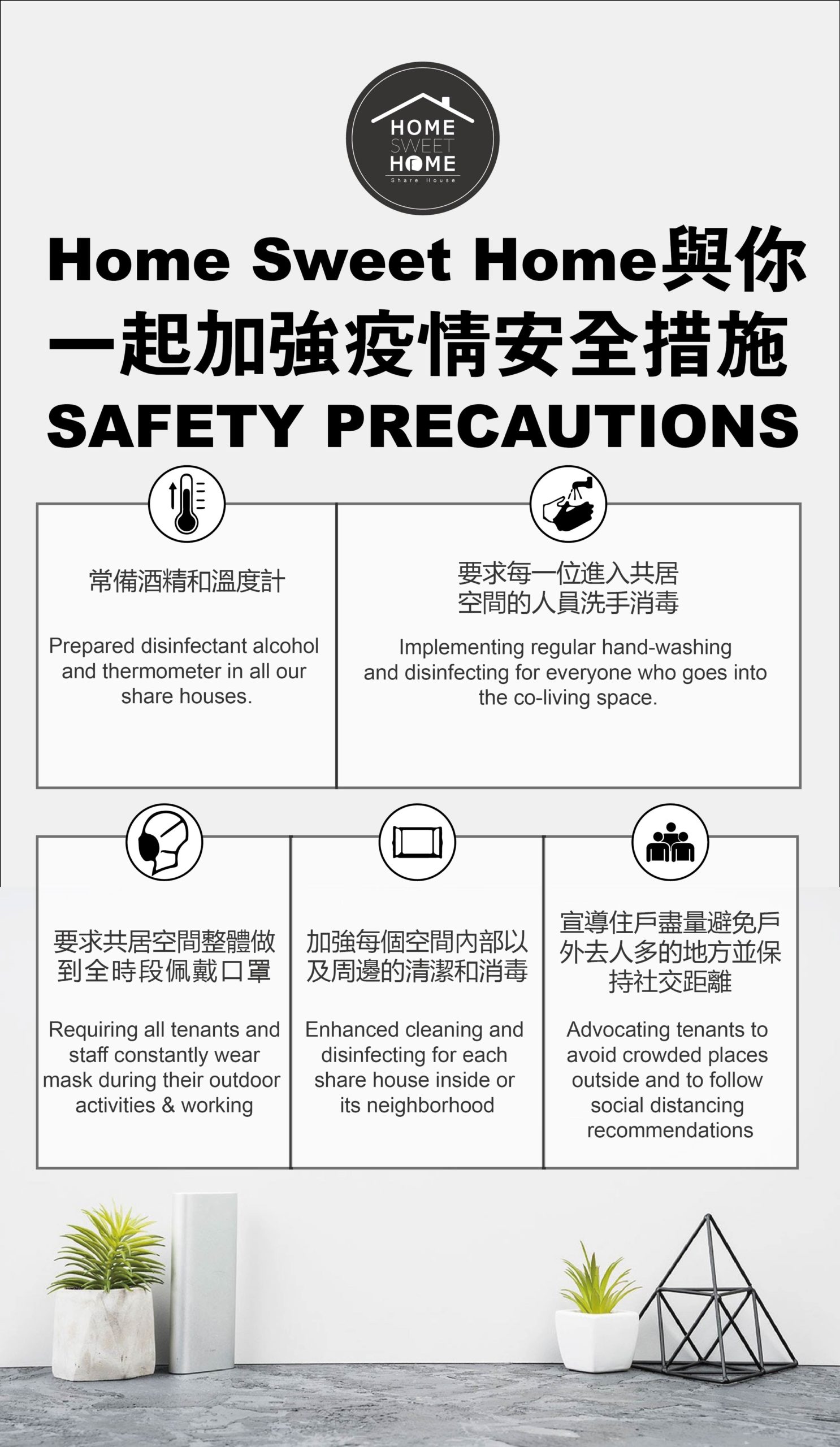 Taipei (Taiwan) Share House List
Share House - Let's Co-Live!