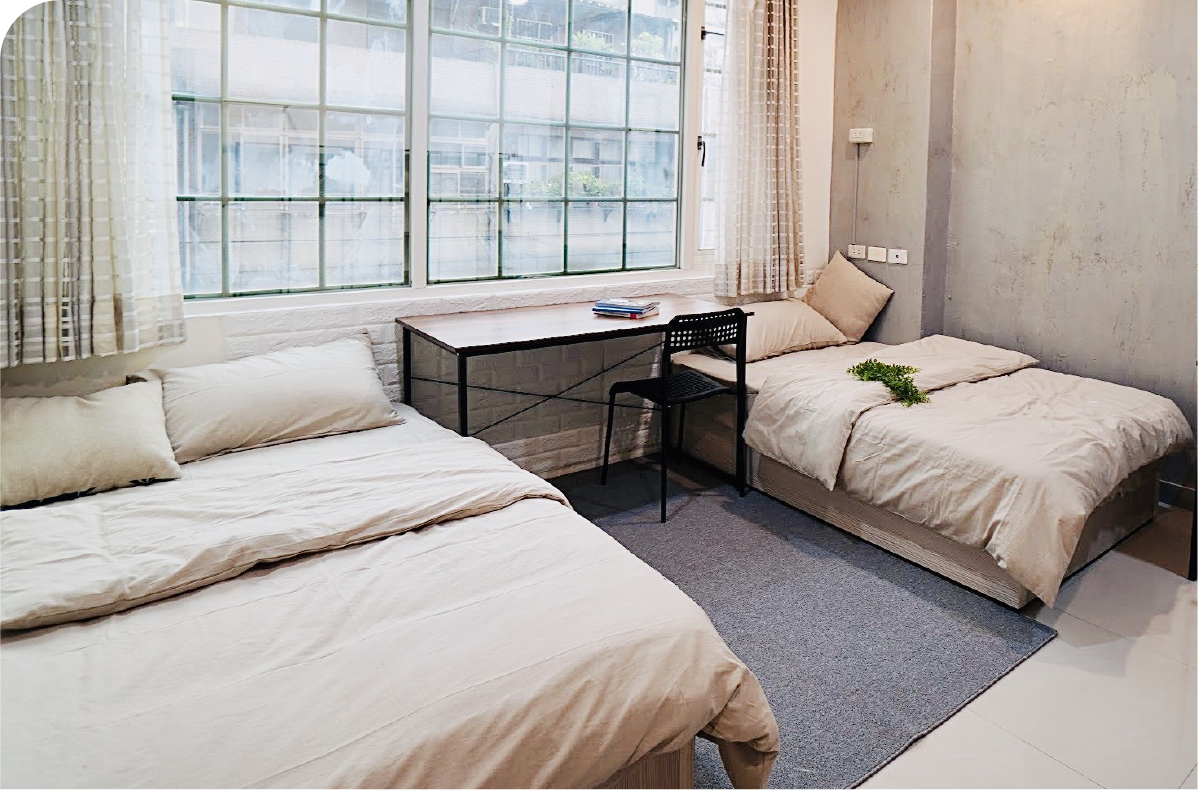 Only 5 minutes away from the Nanjing Fuxing MRT Station. The nearby Fuxing North Road and Nanjing East Road are famous for office buildings and financial institutions. The Liaoning Night Market, just 200 meters away from the share house, contains authentic Taiwanese restaurants and best street foods.
Even when you're alone at night, far away from home, there's no need to feel lonely or homesick. All you have to do is descend a few stairs and you'll find yourself in the lively Shida Night Market, filled with a strong sense of community. Just a 4-minute walk from the Taipower metro station, this shared house offers an experience that feels just like home. It should be your top choice.
The Xiangshan share house is perfectly situated, adjacent to bustling urban centers such as the World Trade Center and Taipei 101, and it is also near  mountain forests. The mountain's provides an unmatched night view of Taipei which you cannot miss.  The apartment is also surrounded by major department stores, restaurants, and chain supermarkets, catering to your every need for food, clothing, housing, and transportation, offering a highly convenient living function.