We want to give you useful tips to help you to find your ideal apartment as when you searching for student off campus housing!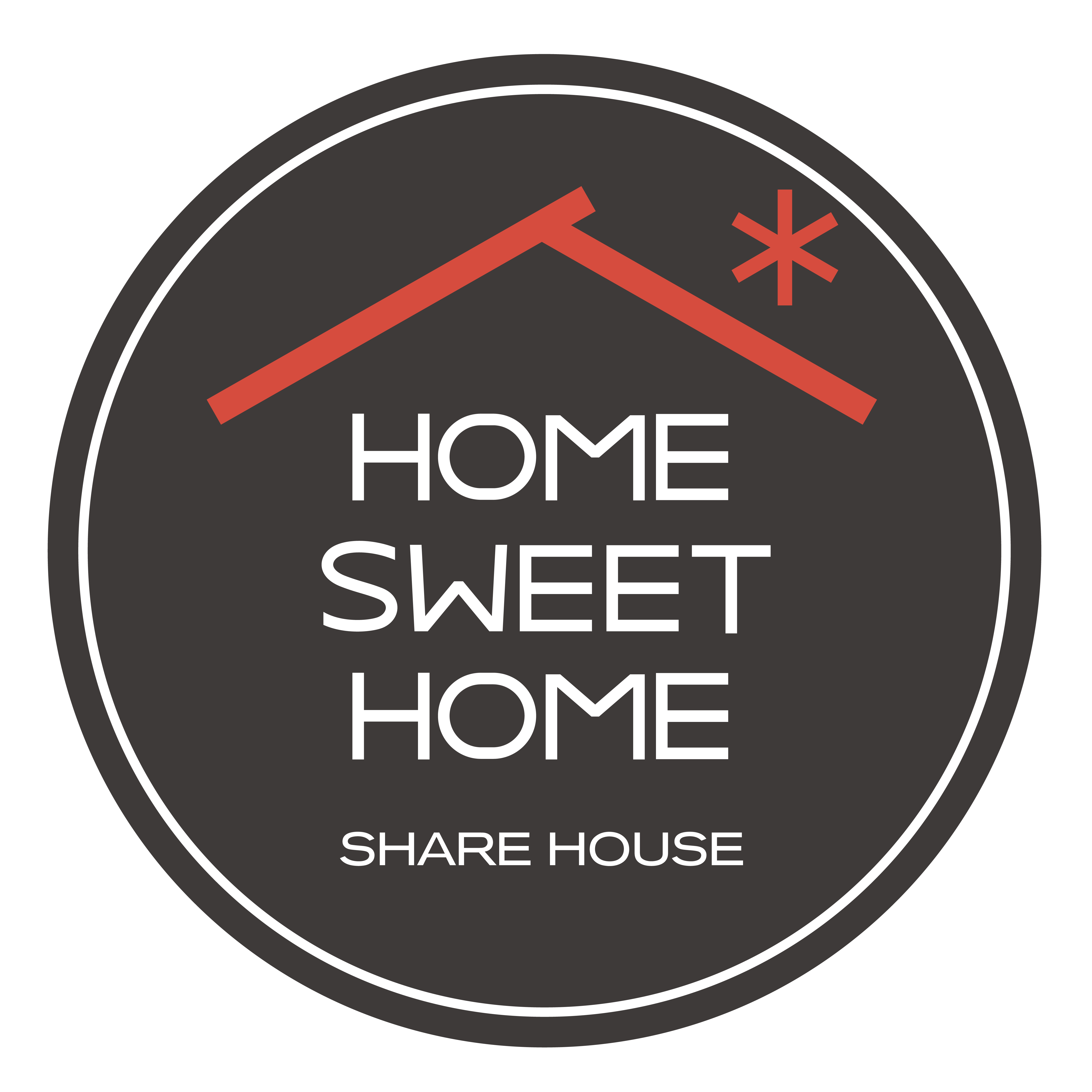 Assistant Vikey
If you live in Taipei, the map should be very familiar to you.!
If you live in Taipei, the map should be very familiar to you.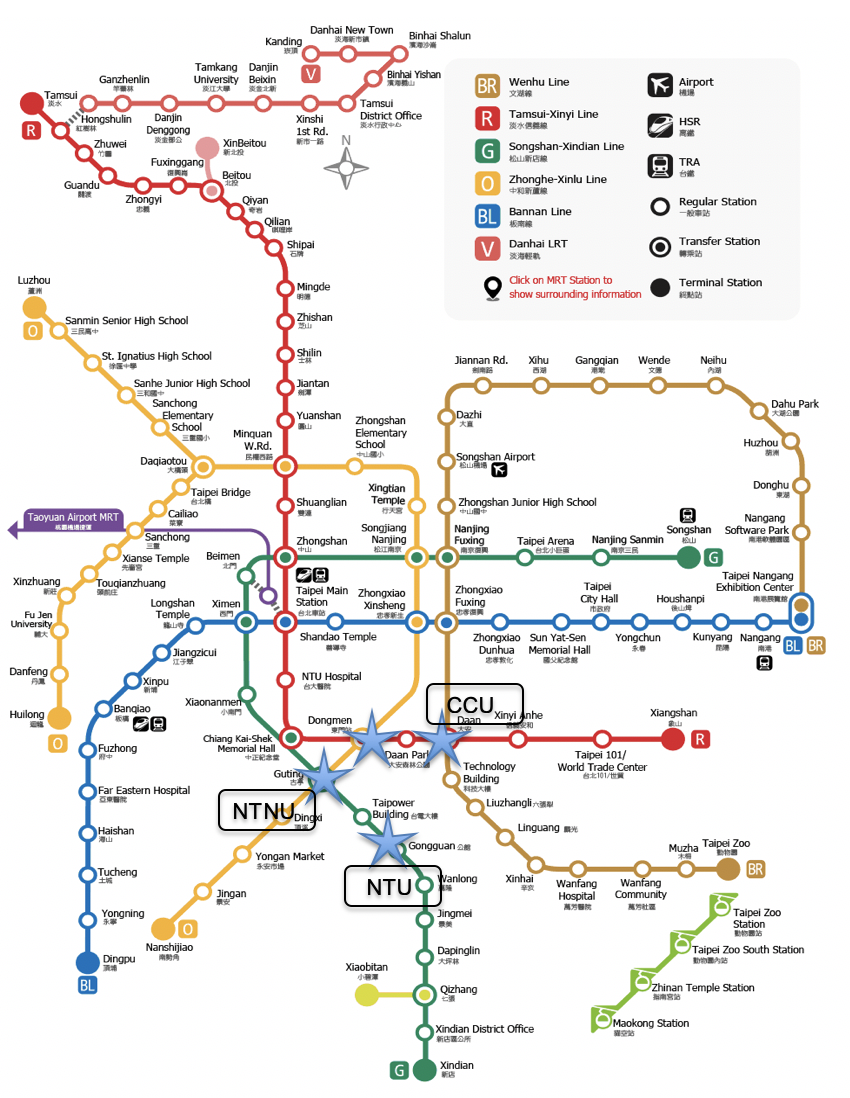 There are areas that we recommend you to seek for your next off-campus accommodation.
Lots of international students at NTNU, NTU, CCU would rent a room that closes to campus. We recommended students to choose places around the red line. NTNU MTC(Mandarin Training Center), NTU ICLP (International Chinese Language Program), CCU MLC (Mandarin Learning Center) are at central Taipei City and only takes a short time to take subway to the center. Most of our students would not choose places that any further than those stations like Dongmen MRT station, Guting MRT station and Gongguan MRT station. And red line would be convenient to anywhere in Taipei. Even just ride U-Bike or walking can easily get to the campus.
We also help students to find the ideal apartments that they love while helping them to choose apartments that closed to those MRT stations, so it'd be cheap and convenient.
NTNU, CCU are very close to downtown Taipei, so we would suggest international students to find apartments in Zhongzheng District and Daan District. The subway is always helpful for students to get around Taipei.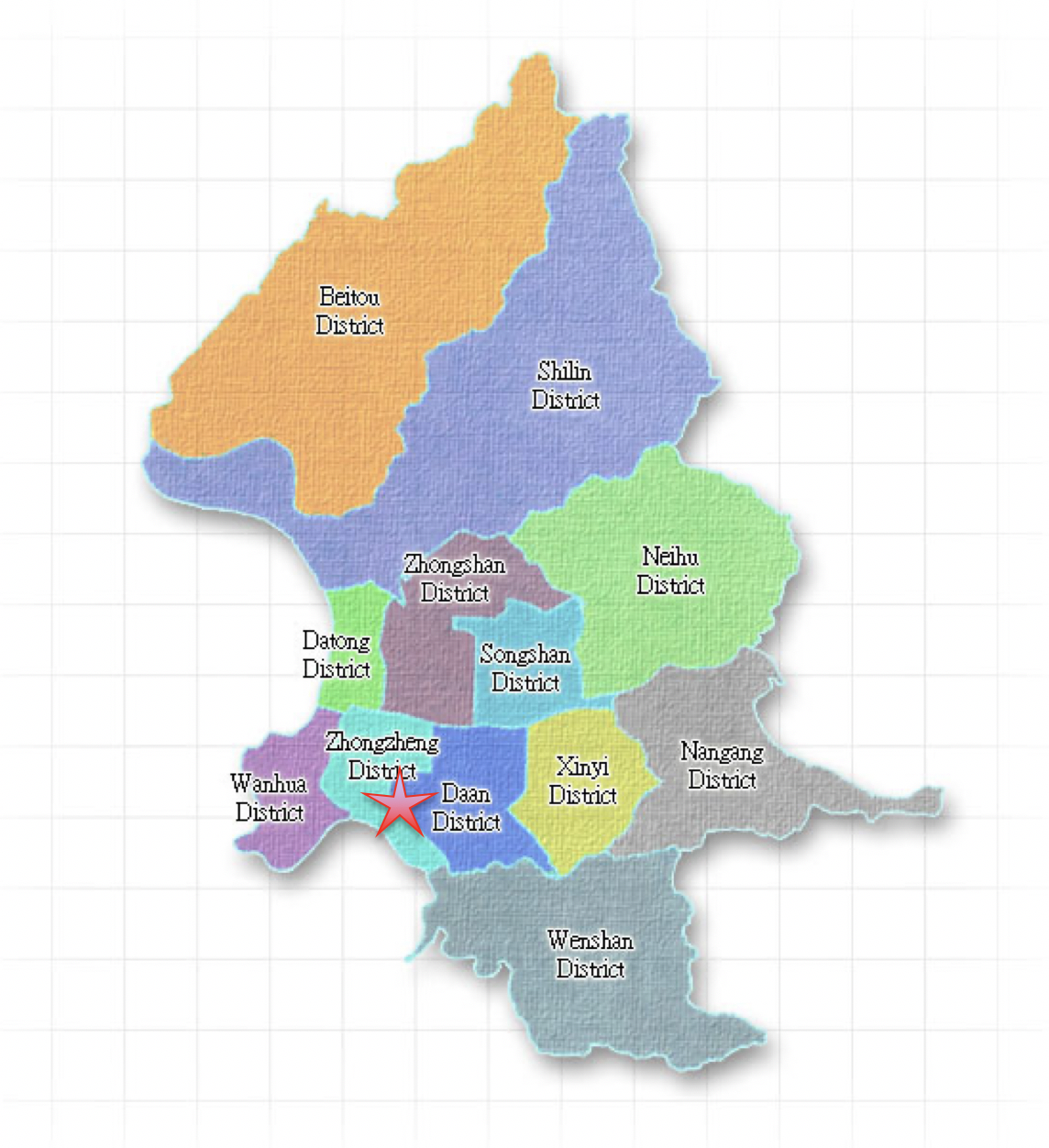 Our advice for you in order to find short termand long-term international student shousing in Taipei
Long-term housing
We recommend 6 main websites to help you find ideal international students housing
Some international students will find places to stay from different groups on campus. This also provides a great opportunity for students who interested in sharing housing with others. You can also do some research on Facebook. There are various groups for rental apartments, and you can send requests to those groups. After the https://en.hshsharehouse.com/wp-content/uploads/2020/03/6-1-1.jpgs accept you, you can go ahead posting your information and what do you want for the apartment.
Short Term Housing
We also have a recommendation for you just in case you are in Taipei for the short-term, or you want to find a share house in Taipei. We don't want to disappoint you when you are in Taipei, we definitely want you to experience the best life in Taipei while living in an ideal place that you've been asking for.
You can check on Airbnb, it is one of the resources that we always suggest for short-term. You can find accommodation on Airbnb, and get in touch with owner right away. Sometimes, you can find very good deal on Airbnb, some owners have weekly discounts. The longer you stay, the cheaper price you pay (it depends on owners).
Co-living spaces like Home Sweet Home Share House normally offer flexible lease term with minimum staying of just 1 month.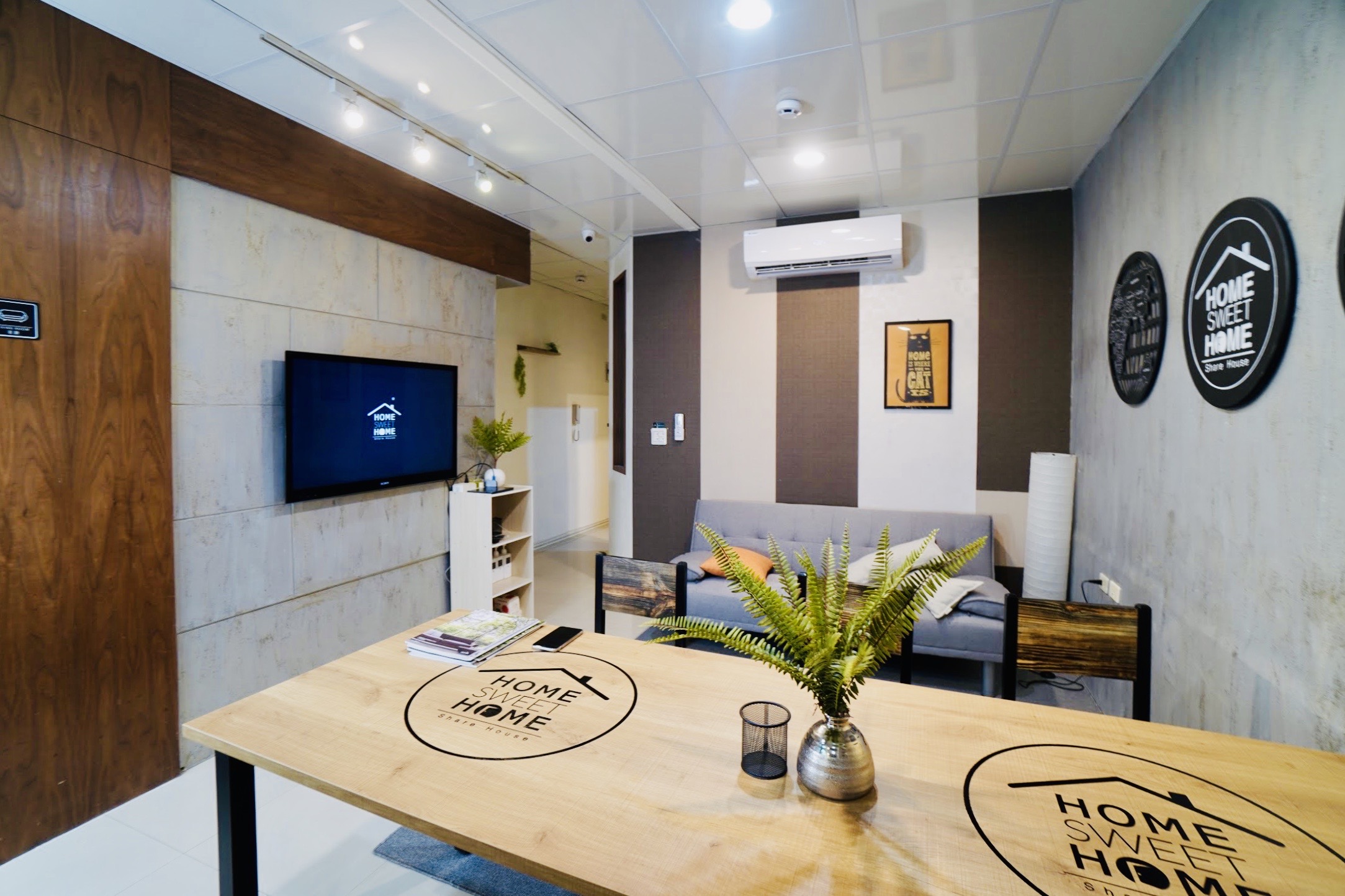 Residential or Rental Lease Agreement
Every tenant needs to sign a rental lease agreement with the landlord in Taiwan before moving in. Most of the landlords don't speak English and they don't provide English versions of lease agreements.
So make sure that to find someone you can trust to help you to read through lease agreement before you sign it. You could also contact us for help, we would love to give you a hand to get through every step.
If you need help with anything, you could always contact us for information
We just want you to know that we are here for you in case you need further assistance, call us and email us. We will make sure to get back to you as soon as possible.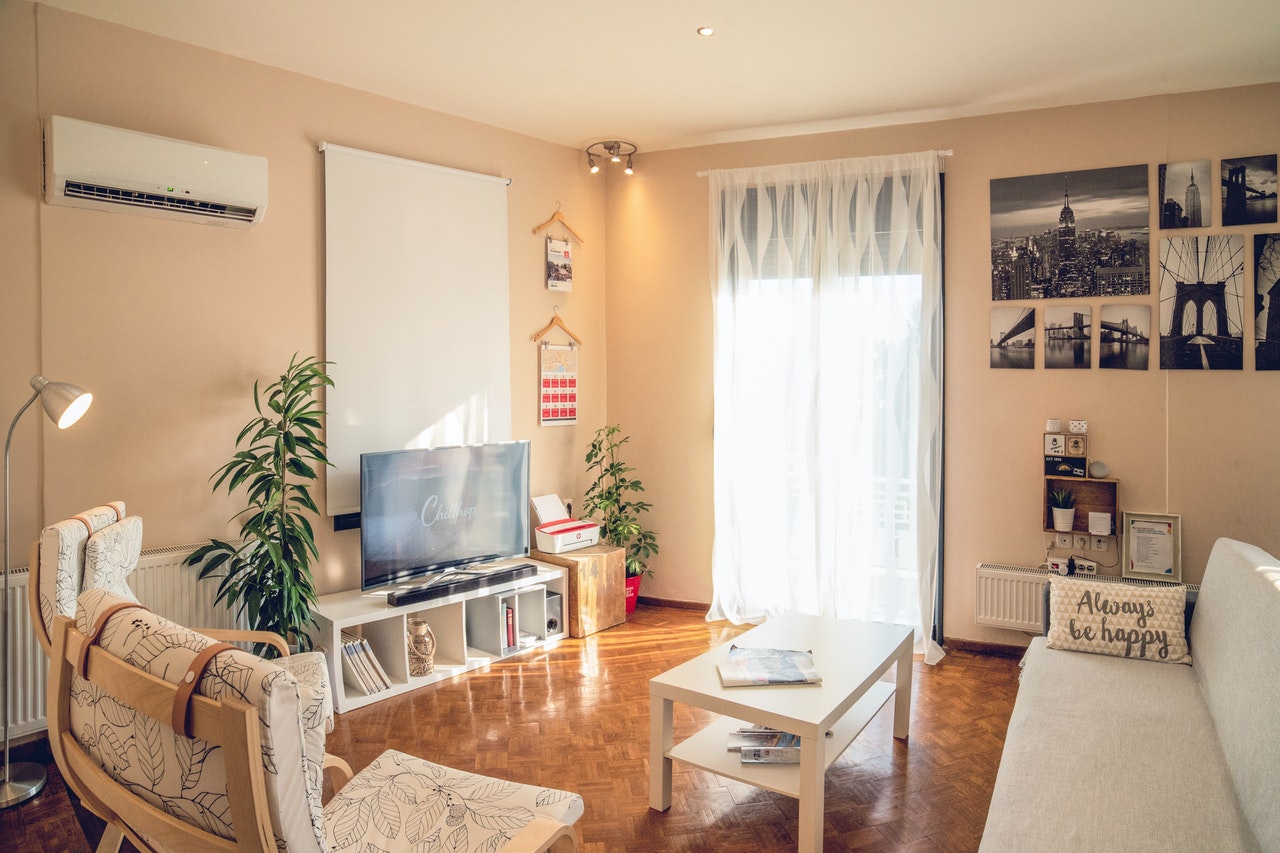 Home Sweet Home Share House provides a wonderful opportunity for interested students who want to live in international houses with local Taiwanese and foreign students.
We are here to help you to find the ideal housing for you!