Applying to live in a Pure House apartment is a little like signing up for an online dating service.
Prospective residents answer probing questions like "What are your passions?" and "Tell us your story (Excite us!)." If accepted, tenants live in what the company's promotional materials describe as a "highly curated community of like-minded individuals." In other words, they rent a room in an apartment in Williamsburg, Brooklyn, but with opportunities for social and spiritual growth, like dinner parties and meditation sessions.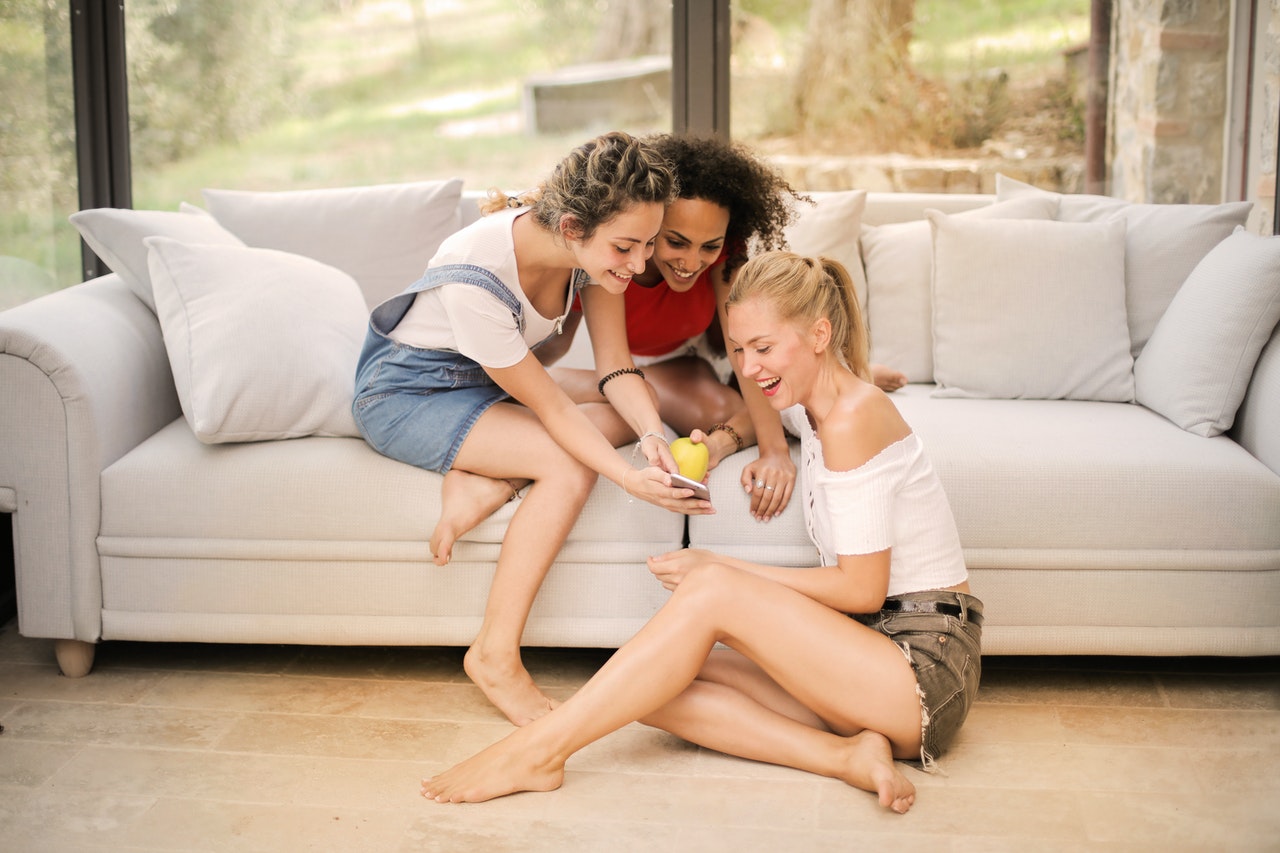 Pure House is among a handful of businesses that are renting rooms at a premium in exchange for access to amenities, a dormlike atmosphere and an instant community. For a certain set of New Yorkers, often new arrivals to the city with an income but no rental history, Pure House offers something of a reprieve. No credit check. No draconian rules about earning 40 times the monthly rent. No 12-month lease.
Instead, they sign a 30-day membership agreement, paying from $1,600 to $4,000 a month for a room in an apartment to be shared with others who, theoretically, have a similar worldview. The arrangement is a commercial outgrowth of co-living, taking life with roommates to a different level.
"We live in a super-disconnected city that has tons and tons of people, but it can feel really lonely here," said Harrison Iuliano, who until last week worked as the programming director of Pure House, which rents out rooms to about 40 people in nine apartments in various buildings around Williamsburg. "Our goal is to make that a nonissue."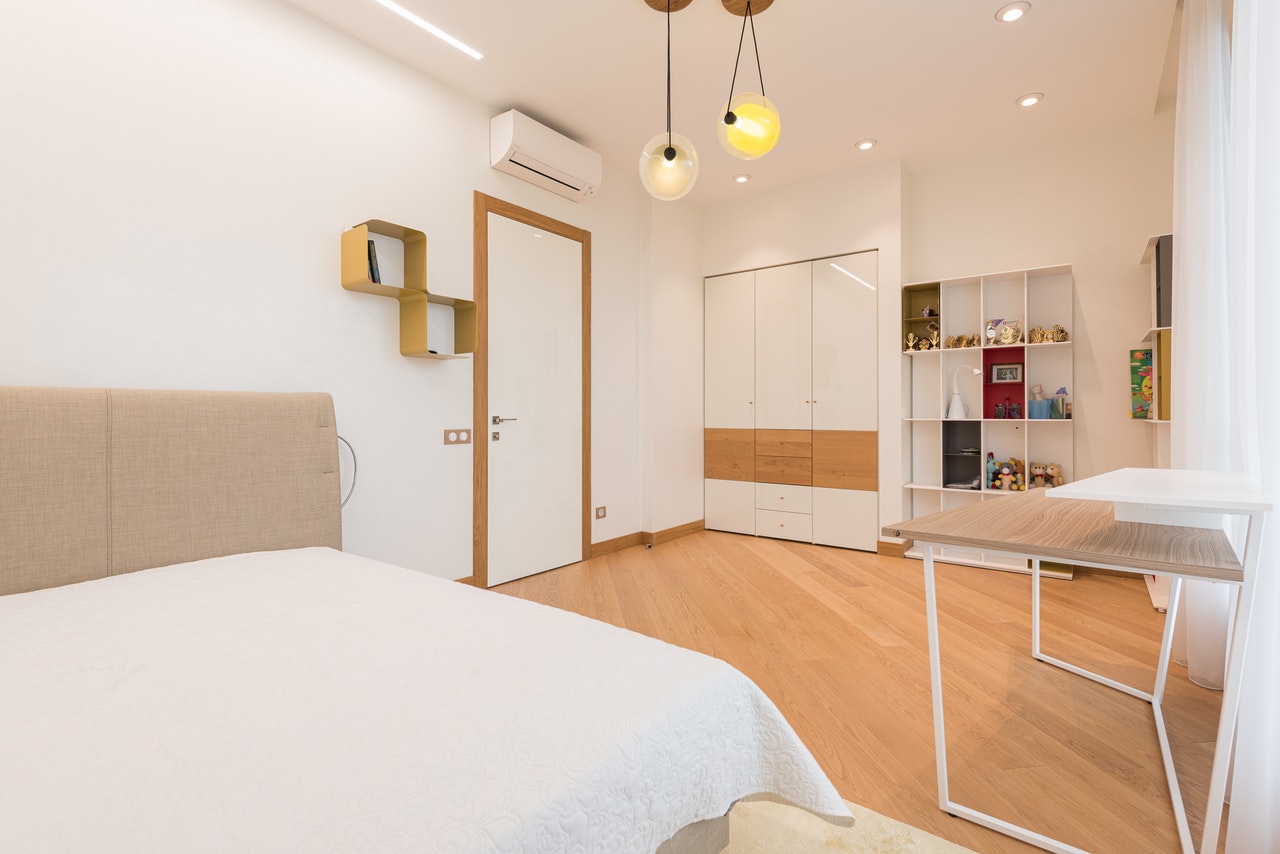 Russell Jackson relinquished a studio six months ago to live in a six-bedroom Pure House apartment with a rotating cast (he presently has three flat mates). "I'm getting exposure to stuff and things that I would not have had sequestered on the Upper West Side," said Mr. Jackson, a 52-year-old chef.
"Laundry services and cleaners and masseuses — all of that is icing," he said. The real perks are the people he has met along the way. "How cool is it that I walk in the door and they ask me, 'How's your day?' And I am genuinely interested in hearing from them," said Mr. Jackson, who considers himself the Den Dad to the other tenants, who generally are two or three decades his junior and stay a month or two at a time.
Mr. Jackson, who has appeared on "Iron Chef America," also orchestrates Pure House's food events, including its pop-up dinner parties. At one such party, none of the 30 guests knew one another, but most embraced when the night was over, Mr. Jackson recalled.
Co-living has gained traction on the West Coast, particularly among the tech crowd in places like Seattle and the Bay Area. Rambling Victorians have been turned into "hacker houses" peopled with young tech entrepreneurs plugged into their laptops like a scene plucked from "The Social Network," the 2010 film about Mark Zuckerberg, a Facebook founder. But in New York, where apartments are generally small and do not immediately lend themselves to communal living, the concept has been slow to catch on.
But now, a few companies are assembling bundles of apartments in New York with plans to fill them with cherry-picked inhabitants. Promising "a modern, urban lifestyle that values openness, collaboration and relationship building," Common has entered into agreements with developers to renovate properties in Crown Heights and Bedford-Stuyvesant. This fall, it will begin renting 19 rooms at a Crown Heights property.
Another company, Stage 3 Properties, is constructing a new co-living building with 180 units to house 400 people, to be completed around 2017. Stage 3 describes its mission as "passionately disrupting the housing industry by reimagining its process, product and price points and curating an all-inclusive cosmopolitan living experience designed for today's creative class." However, its leases will be conventional, 12 months long.
But most co-living companies in New York do not own the buildings in which these experiences take place. They play the role of property manager, vetting tenants and collecting security deposits.
"We found a group of property owners and investors who are interested in owning real estate but don't want to deal with the management and think that this model of co-living is in huge demand," said Brad Hargreaves, 29, the founder of Common.
Of course, like-minded pals have been pooling resources and talents to create ad hoc communities for generations, and that's not even taking into account boardinghouses and residential hotels. But with the advent of the sharing economy, which has brought about a proliferation of companies that make it easy for people to do everything from rent a cubicle in a common work space to share a taxi with strangers, some entrepreneurs are betting co-living has the potential to go mainstream.
And as renters warm to the idea of micro-units, co-living might not be much of a stretch, either. Both housing models are structured around shared common areas and amenities. And sometimes the lines are blurred: Bedrooms in Stage 3's apartments are to start at 80 square feet, and come outfitted with space-saving furniture.
"There is a very real shift occurring, and I think it has to do with different expectations for privacy and for sharing," said Andrew Till, a vice president of Simon Baron Development, which is partnering with Stage 3 Properties.
Many New Yorkers need more flexible housing arrangements, particularly those who come to the city for a brief stint, or do not have the credit history or income requirements needed to qualify for a yearlong lease.
"In cities, especially in New York, there has been — and still is — a huge need for exactly this," said Kathy Braddock, a managing director of the New York City office of William Raveis.
Critics, however, say the co-living business model could ultimately drive up housing costs, since many of the companies sublease units and charge a premium on the rent.
And in some cases, the arrangements could violate city and state housing laws. For example, it is potentially illegal for a tenant of an apartment or a house to have more than two roommates who are not family members. And to limit single-room occupancy hotels, city law prohibits landlords from renting out individual rooms in apartments.
"I think it's only a matter of time before the courts recognize them as effectively landlords who are running S.R.O.'s," said David E. Frazer, a Manhattan lawyer who represents tenants.
It remains to be seen how successful these companies will ultimately be. Campus, which has co-living spaces in the Bay Area of California and in New York City, announced in June that it is shutting down operations on Aug. 31. Campus is now trying to find housing for residents living in its various properties. Ultimately, the company was "unable to find a way to make Campus into an economically viable business," Tom Currier, 24, a founder, wrote in an email.
But for Justin Gerstley, renting out rooms in a six-bedroom, three-bath loft in the financial district has proved lucrative and sustainable. In 2008, he came across a raw 5,000-square-foot space near the South Street Seaport. He signed a five-year lease with the landlord, borrowed $60,000 from his father and renovated it, christening it the Loft.
Mr. Gerstley, 30, a May graduate of New York University's Stern School of Business, has been renting out the rooms for seven years, charging up to $2,500 a month for a spacious bedroom with several windows. He declined to say how much he pays for the entire lease, although it is up for renewal in 2016 and the rent could rise.
Mr. Gerstley, who lived in the apartment until October, married in February and now lives on the Upper West Side with his wife, Ashley Feinstein Gerstley, 29, a financial adviser. "My wife thinks this is all I should do," said Mr. Gerstley, who is searching for a job. He has considered repeating the co-living model with other properties, but has yet to find another one as well suited to that use as the Loft.
The apartment has a large, open living room with a 20-foot projection screen, three sofas, a large dining table and a Ping-Pong table. There is also a small gym space and a tiny windowless guest room that residents can reserve for overnight visitors.
The Loft is currently home to six single people in their 20s, although one is moving out in September. Getting accepted into the Loft is an informal but challenging process. Prospective tenants are subjected to several lengthy interviews with Mr. Gerstley and the residents, who collectively agree on their next housemate. Usually, the process involves a fair amount of alcohol and a visit to a favored Loft haunt, Fresh Salt, a Beekman Street bar.
"We look for friendly people who aren't super weird," said Akshay Nagula, 24, a software engineer who moved into the Loft last October.
Mr. Nagula had considered living in a hacker house when he was in the Bay Area, but found it off-putting, describing the household as "eight super-nerdy awkward dudes living together." The Loft is different, he said, with a collegial atmosphere. Residents frequently share meals and even go on group outings, like a geo-tracking expedition that soon devolved into a bar crawl.
For Mr. Gerstley, playing the role of landlord comes with its responsibilities. Even though he no longer lives in the apartment, none of the tenants communicate with the real landlord. So when a leak from an upstairs unit damaged Mr. Nagula's computer monitor, Mr. Gerstley had to resolve the problem from Italy, where he was on his honeymoon.
"My biggest job is making sure everybody stays happy, because you can get a bedroom in New York for less than $2,500," he said.
In order to charge residents top dollar for living with others, bells and whistles are in order. Pure House, for example, offers a premium $4,000-a-month package that includes massage, yoga, fresh fruits and vegetables, personal coaching and wellness counseling. The company's founder, Ryan Fix, 40, sees Pure House as a departure from the standard rental model that binds tenants to a long-term lease with a landlord who does not view the tenant as a consumer who deserves to be wooed. The Pure House website includes images of people gazing at breathtaking vistas with inspirational taglines like "We design experiences that empower our members to thrive."
"The traditional landlord-renter model is broken," said Mr. Fix, who launched the company in January. Instead, the company strives to "provide an amazing experience and leave with a hug."
The arrangement is not for everyone.
"I think it's just better to have a lease and know your roommates," said Anthony F. Dzaba, 34, who has lived in two different Pure House apartments in the past three months and rarely sees his fellow inhabitants. Pure House might strive for a collegial vibe with its residents, avoiding words like "tenant" and "landlord," but ultimately, he said, the relationship is still a traditional one.
"After all, you're paying them and when something breaks they come and fix it," said Mr. Dzaba, who plans to look for an apartment with a traditional lease this fall.
But perhaps the biggest drawback is the 30-day lease that many co-living advocates rally behind. It provides residents with virtually no housing security at all. Their rent could rise or they could be displaced with as little as a month's notice.
"We are hopeful that many of our members will be able to stay in their homes after the company winds down," Mr. Currier of the disbanding Campus wrote in an email.
And as for the traditional tenant who happens to share a building with a co-living apartment, the advent of short-term rentals means living next door to neighbors who stay for a few months, if that long.
Some critics argue that month-to-month rental agreements do not amount to a housing collective, even if residents attend social events. "To me, it seems like a bastardization of the idea," said Oriana Leckert, the author of "Brooklyn Spaces: 50 Hubs of Culture and Creativity" (Monacelli Press, 2015).
"It's not the real world. The real world isn't where you crash somewhere for 30 days and you get to immerse yourself in a neighborhood and then you leave," said Linda B. Rosenthal, a member of the New York State Assembly who has been critical of short-term rentals. "It's about a few people making a lot of money masquerading as a shared economy."
While collective housing has historically often been a way to live more economically, for some of the new adherents your home is not only where you lay your head, but also where you forge business relationships and advance your career 24/7.
On a sweltering July evening, about two dozen people gathered around an oversize dining table at Gramercy House, an elegant shared townhouse on East 18th Street. Guests mingled at a potluck dinner that included, among other things, Spam sushi. ("I wouldn't try it," joked one.) The purpose of the night: networking.
"I wanted to live in a place where I could invite people over and we could build something that is bigger than the sum of its parts," said Gillian Morris, a founder of Gramercy House and the travel app Hitlist, as she prepared her signature drink for the party, a mix of rosemary, grapefruit juice, soda and gin.
Ms. Morris, 29, a Harvard graduate, rented the apartment in January with two other entrepreneurs to create a household that could double as a place to build a brand. The apartment, two floors connected by a staircase with a handsome curving banister, was listed for $12,500 a month when the three rented it.
The residents (who now number four) host brunches, dinners and a meditation class, all with the intent of enlarging their social sphere.
"We're willing to give up living alone for a few years because we define privacy differently," said Melissa Kwan, 32, a founder of the real estate app Spacio and of Gramercy House, who hopes that the connections she makes there will help her find investors in her fledgling company. "I think as an entrepreneur, it's not only motivating, but necessary for you to constantly surround yourself with these kinds of people."
Source: https://www.nytimes.com/2015/08/02/realestate/the-millennial-commune.html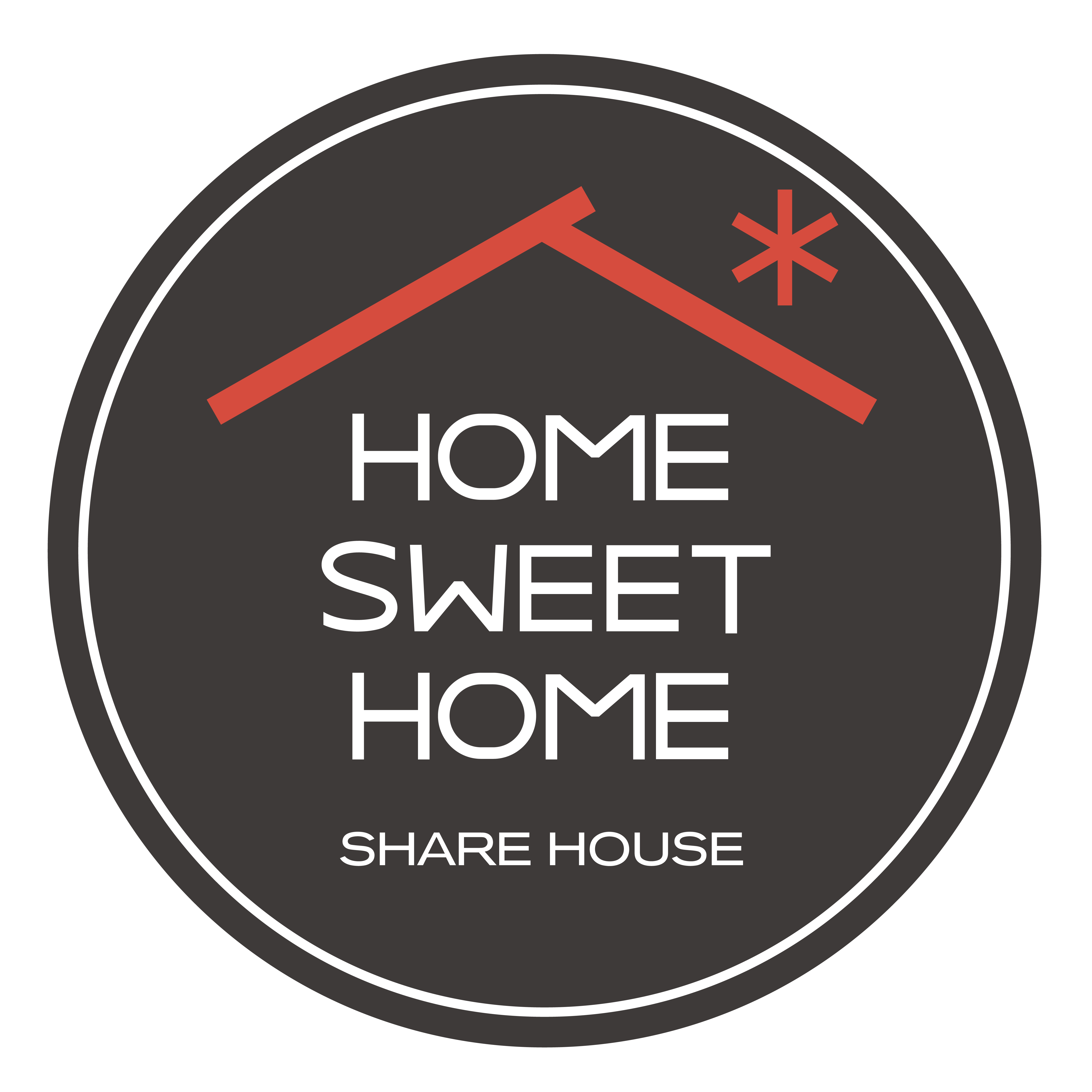 Assistant Vikey
Come and experience the wonderful life of Share House!
–
Check out the Co-living Spaces in Taipei: